Out of Town Patients
In addition to serving tummy tuck patients from all over the state of Virginia, Richmond Aesthetic Surgery caters to the needs of patients traveling from the greater mid-Atlantic region and beyond. Dr. Neil J. Zemmel and Dr. Karishma Reddy believe choosing a plastic surgeon is one of the most important factors for ensuring satisfactory results. Prospective patients can learn about their experience and state-of-the-art procedural options by browsing through our comprehensive website. By doing so, individuals can also find a gallery of before-and-after photos as well as hear firsthand accounts from previous patients.
Virtual Consultations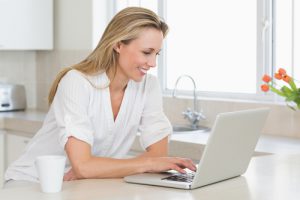 For added convenience, our team encourages prospective patients who live out of town to schedule a "virtual consultation" with Dr. Zemmel or Dr. Reddy as the first step toward determining their candidacy for tummy tuck surgery. All virtual consultations are conducted with Zwivel™, a confidential online platform that facilitates communication between doctor and patient. By gathering information such as the patient's body type, cosmetic goals, and medical history, our board-certified plastic surgeons can discuss surgical options as well as projected surgical fees. Those who choose to move forward with our team will then schedule an in-person consultation with Dr. Zemmel or Dr. Reddy for the development of a custom-tailored treatment plan that can best meet their needs.
Our friendly and knowledgeable staff can help out of town patients find travel and lodging accommodations. Richmond Aesthetic Surgery has offices and operating rooms that are only 20 minutes from the airport, and we are central to many excellent lodging and dining options. Please contact us today if you are interested in scheduling a virtual consultation or planning a visit to our office.