Is Cheap Plastic Surgery Worth It?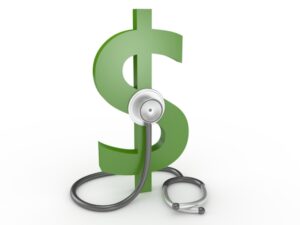 When looking for a plastic surgeon, there are several factors to consider—from their experience to their bedside manner and cost. While it can be tempting to choose a surgeon based on who offers a procedure at the lowest cost, this comes with substantial risk. Those advertising "cheap" services typically do not have the proper qualifications and expertise to ensure your safety or optimal results. As a result, addressing any complications or unsatisfactory results later may end up costing more, not to mention revisional procedures tend to be much more complex.
Above all, you should seek a doctor who is either board-eligible or certified by the American Board of Plastic Surgery (AMPS), which is the only organization recognized by the American Board of Medical Specialties to certify plastic surgeons. Board-certified plastic surgeons, like Dr. Neil J. Zemmel, have undergone at least six years of specialty training, passed an extensive exam process, and continuously uphold the highest safety and care standards. Whether you are undergoing breast augmentation, liposuction, tummy tuck surgery, or another procedure, this certification is one of the most important credentials to confirm before comparing costs.
Ultimately, when it comes to plastic surgery, you get what you pay for. More experienced plastic surgeons who are certified by the ABPS may charge more for the surgeon's fee, but they are also much more likely to help you achieve your aesthetic goals while prioritizing your safety and comfort. While figuring out how to budget for your cosmetic surgery, ask your surgeon what their payment and financing options are.
Our team at Richmond Aesthetic Surgery want to make your aesthetic goals a reality, while helping your treatment plan fit comfortably within your budget. To accomplish this, our team accepts multiple financing options, such as CareCredit® and Prosper Healthcare Lending™, which allow for small monthly payments, low- to no-interest plans, and co-signing options. If you have any questions or need assistance, we are happy to help you get started, so you can begin your journey to feeling more beautiful and confident.