5 Common Misconceptions About Liposuction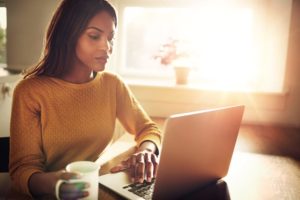 Liposuction is a popular option for men and women unhappy with stubborn fat deposits in areas like the flanks (love handles), abdomen, and hips. While the procedure has been around for awhile, there are many misconceptions about liposuction that our board-certified plastic surgeon, Dr. Neil Zemmel, is debunking. Take a look below at some of the common myths people have about liposuction and the truth behind these beliefs.
Liposuction can help with weight loss. Unfortunately, liposuction cannot be used as a weight loss technique. You should be at or near your goal weight before undergoing liposuction, at which point it can help contour any localized areas of excess fat.
Liposuction will eventually be undone when fat grows back. The fat cells removed during liposuction cannot regenerate. However, the remaining cells in the area can change in size with weight fluctuations, which is why you should maintain a healthy lifestyle after liposuction to prolong your contouring results.
Liposuction can get rid of cellulite. Cellulite occurs when the skin is pulled by fibers underneath. Liposuction can effectively get rid of excess fat in the area, but it is not a solution for the fibers causing cellulite's dimpled appearance.
Liposuction results in tighter skin. Once fat is removed via liposuction, the skin in the area should slowly retract over the first year, as long as you have adequate skin elasticity. If you present with loose skin before liposuction, Dr. Zemmel may recommend tummy tuck surgery in conjunction with your procedure.
Liposuction is a shortcut to a more fit body. No matter how strict you are with your diet and exercise regimen, some men and women cannot get rid of localized fat deposits. Liposuction is by no means an easy way out of fitness and proper nutrition. However, it can help put the finishing touches on your hard work to a toned and contoured physique.
Want to learn more about liposuction? Contact Richmond Aesthetic Surgery to schedule a consultation with Dr. Zemmel. He can help you determine if liposuction is the best option for your needs, or if an alternative solution may be more beneficial.